ZERO TURN MOWERS
Mow your lawn in comfort with our zero emission and zero-turn mowers
With capacity to support additional weight, a selection of comfort features, and powered by EGO POWER+ technology - you can now tackle the terrain of any lawn emission-free and with ease.
Our range of zero turn mowers
Emission free and with coverage of up to 2.5 acres, our cordless technology is the perfect solution for the modern gardener with larger, sloping lawns.
EGO Power+ Extended Warranty
EGO Power+ products come with extended warranties up to five years when registered within 30 days of purchase. Read our warranty information for more details. 
EGO'S Z6 RANGE DELIVERS POWER THAT GOES BEYOND THE COMPETITION.
PEAK POWER™ TECHNOLOGY COMBINES THE OPTIMAL POWER OF UP TO 6X 56V EGO ARC LITHIUM™ BATTERIES FOR TRULY EXCEPTIONAL PERFORMANCE.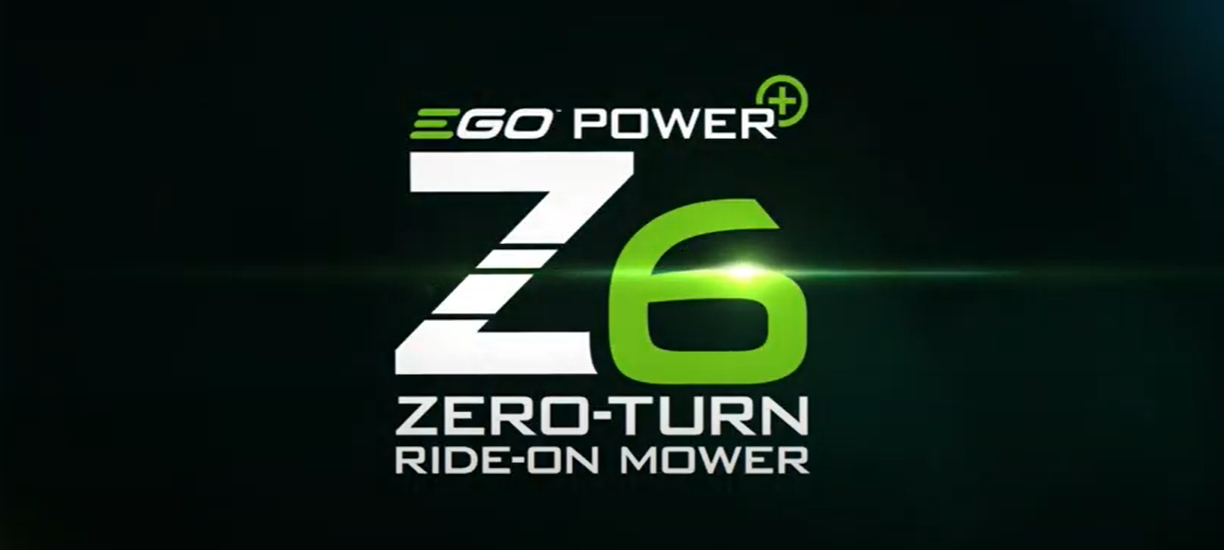 Outstanding performance and ergonomics

I was sceptical that a battery powered mower would even compete with, never mind beat, a petrol (gas) mower for ease of use, speed and cutting. This product is superb. Very quiet and no gas fumes. Cuts very, very well.

Whuppity Scourie

EGO mower. The best

I looked at all types of mowers but the EGO came out on top every time for me. Easy to use for all my family.

Anon

Best cordless mower ever!

Powerful. Lighter than my previous cordless. Battery removal is easy! Mulches well, and makes bagging leaves a whole lot more efficient. Cuts grass well, stores adequately.

Catdad

EGO Mower

I am really pleased with it, much easier to use and control than my heavy petrol mower. The battery also charges much faster than expected

Ian S

Battery power is the FUTURE

This machine is well engineered and performs well. Provides a very nice cut and is easy to use. Battery is powerful, did my entire lawn,1/3rd of an acre which includes flowers beds, etc. without stopping for a charge.

James S

Get one.

Waited a few months for this to arrive on the U.K. market. Used it for the first time today on wet and long grass. Not disappointed. It worked well.

Lzwiz

Brilliant Mower

Well constructed, does a brilliant job. Very easy to manoeuvre. Battery lasts longer than you would expect

William G

Easy to use

A joy to start after a traditional petrol mower. Very well thought through machine, the blade and propulsion being independent make the mower very easy to use and it only took a couple of cuts to get used to it.

Anon
OUR ZERO TURN MOWER RANGE, POWERED BY EGO BATTERY TECHNOLOGY
Powered by EGO ARC Lithium™ batteries, our range of zero-turn mowers are recharged with one of the fastest charges in the industry. Emission free and with coverage of up to 2.5 acres, our cordless technology is the perfect solution for the modern gardener with larger, sloping lawns.
ZT5201E-L Z6 132cm ride on mower
This electric ride-on mower has been designed with a fabricated deck and lap bars which allow for intuitive manoeuvrability. Coming with 3 driving modes, and the ability to select up to 4 blade speeds, our electric ride on mower allows you to choose a ride that is perfect for the terrain of your lawn.
ZT4201E-S Z6 107cm ride on mower
Equipped with an innovative precision steering wheel, this ZT4201E-S zero turn ride on mower truly lives up to the standard of a zero-turn mower. Coming with digital controls at your fingertips that allow you to select three driving modes, this ride-on mower is easily manoeuvred on any terrain. All of this is powered by six 12Ah batteries that enable the ride on mower to cover up to 2.5 acres on a single charge.
ZT4201E-L 107cm ride on mower
EGO's Z6 ZT4201E-L electric ride on mower can be powered by a combination of EGO 56V ARC Lithium™ batteries, delivering the world's first platform-compatible ZTR. Included in the ride-on mower is the one of the quickest around multi-port charger, an intuitive LCD screen, three driving modes, and more. In addition to these features, are four brushless motors that deliver emission free petrol-matching power.
THE POWER BEHIND OUR ZERO TURN MOWERS
All EGO zero turn mowers are powered by a combination of six EGO ARC Lithium batteries which allow you to cover up to 2.5 acres on a single charge.
All of our batteries provide you with the power you need to deliver the perfect cut. Keep Cool™ Technology keeps them working long and hard and prolongs their life, too. Peak power™ technology combines the optimal power of up to 6x 56v ego arc lithium™ batteries for truly exceptional performance.
EGO's z6 range delivers power that goes beyond the competition with EGO batteries that don't give off any toxic emissions.