EGO Power+ Technology
In almost three decades, we've registered dozens of patented innovations and have a number of world firsts to our name. Today, we're one of the world's biggest cordless outdoor power tool manufacturers, producing over 10 million units each year, and selling in 65 countries worldwide. 
THE EGO POWER+ SYSTEM
Let's start talking about our petrol beating performance. The EGO Power+ 56V Arc Lithium™ battery has an innovative design to maximise battery cooling. It's cleaner, quieter and safer for the environment and - with no emissions and less vibration - safer for you too. All our 56V ARC Lithium™ batteries are interchangeable across the entire EGO cordless range - there's a battery for every tool and every job. As the batteries go up in size, so does the power capacity and run time.
ENHANCED BATTERY PERFORMANCE
Our 56V ARC Lithium™ battery is a marvel of engineering that surpasses the competition on every level. Designed to keep itself cool with our unique Keep Cool™ phase change material and Arc-shaped design, it can work longer and harder.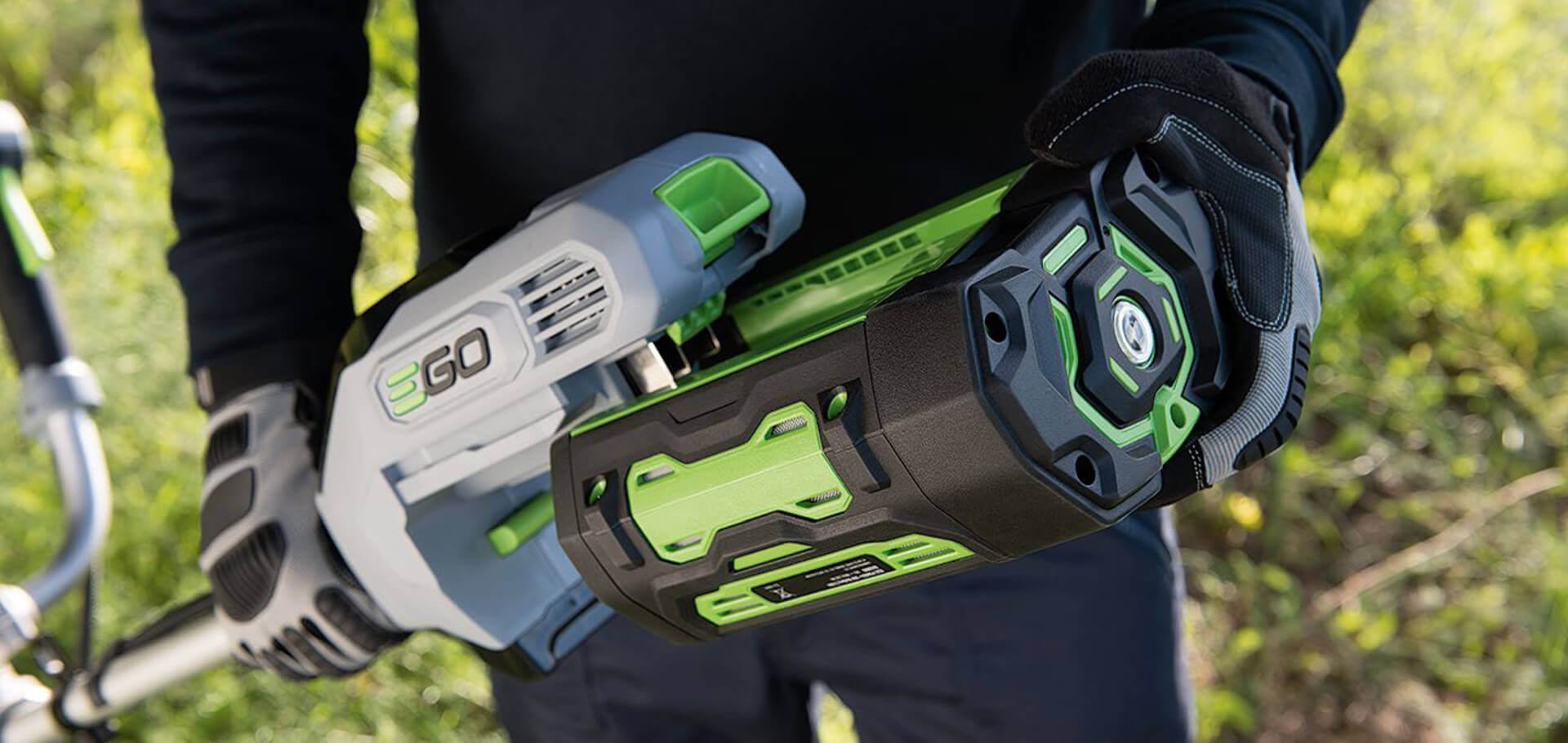 TECH FOR THE ENVIRONMENT
Our tools are quieter and have zero emissions - but not at the expense of performance. Our superior battery technology proves the world can clean up its act and leave petrol-power where it belongs - in the past.
COST-SAVING BATTERY POWER
Switching to EGO Power+ will lead to long term savings thanks to lower running costs when compared to petrol garden tools. Over five years of ownership of an EGO Power+ hedge trimmer, blower and line trimmer for example, you will save around £4,442.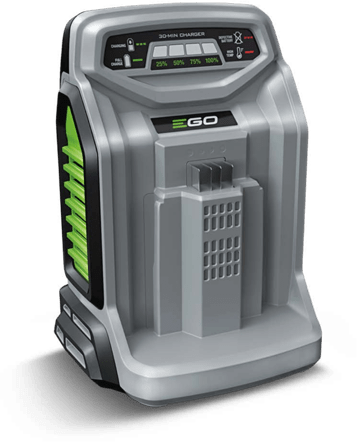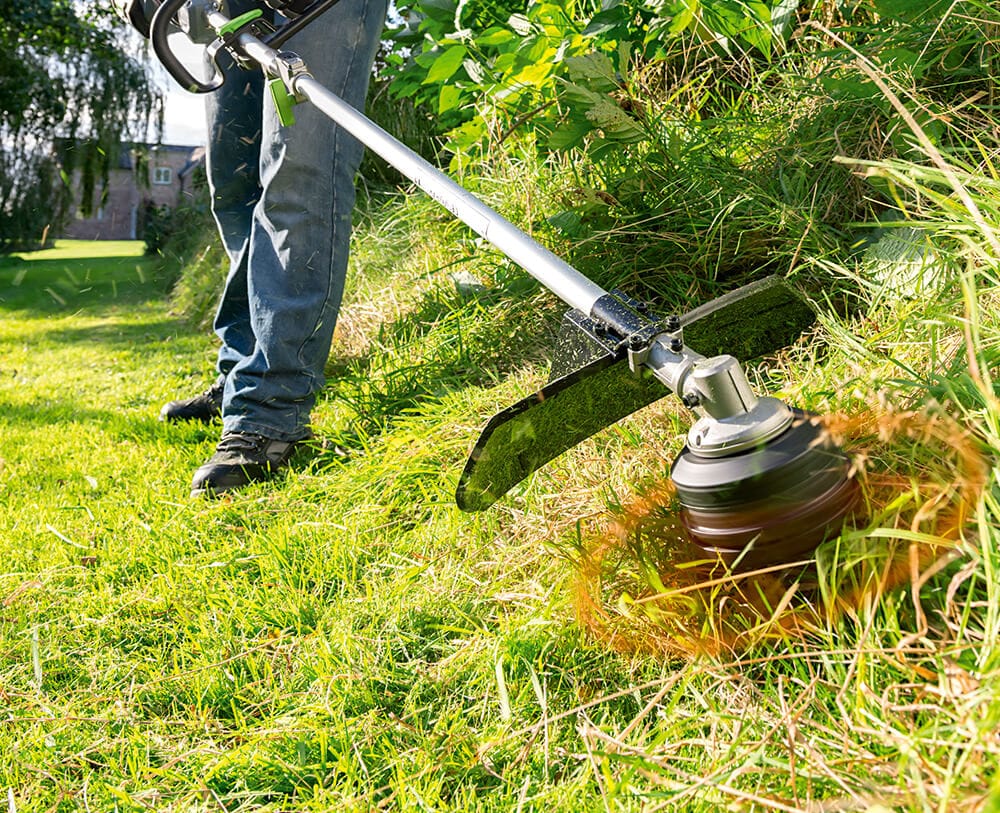 PROTECTING USER HEALTH
Petrol garden tools pose certain risks to users. Quieter, lighter, with less vibration and absolutely no noxious fumes, EGO cordless garden tools are designed to be kinder to the operator and the environment without sacrificing performance.
INDUSTRY-LEADING TECHNOLOGY
We understand that run-time is important, which is why we invested in building products that had the technology to support this. Not only do our tools run efficiently with brushless motors, we also made sure the charging time for our batteries was kept to a minimum. It takes just 30 minutes with our rapid charger for our 2.5Ah battery to fully recharge. The overall benefits of switching to battery are overwhelming and all without the fear of sacrificing performance. 


Zero emissions
during use
Our Arc Lithium battery gives petrol-matching power but without the fuss and fumes


Less noise and
less vibration
EGO Power+ tools often operate at lower noise and vibration levels than traditional petrol-powered tools



Easy set up
and starting
No filling up with fuel; with EGO Power+ just click in the battery and get to work


Lower running
costs
The cost of running an EGO Power+ product for a month is around the same as using a 2 stroke product for a dayˆ


Save time
No more trips to the petrol station. No time-consuming servicing and maintenance to slow you down


No petrol
to store
Instead, EGO's rapid charger refuels batteries in as little as 25 minutes – less than the run time you get from a full charge


Fold flat, easy
store design
Unlike large heavy petrol mowers, the EGO Power+ mower's fold flat design makes storage and cleaning simple