POWER AND PERFORMANCE
Uniquely among its rivals, the 56V ARC Lithium™ battery has KeepCool™ technology, intelligent power management, fast recharge and a host of other innovations that deliver convenience, quality and reliability. Its performance surpasses the competition mechanically, chemically and electrically.
We have more than 25 years' experience developing battery technology, with the majority of our high-quality components built in-house.
ALL THE POWER OF PETROL, MINUS THE PETROL
Historically, cordless outdoor power tools have given a sub-par performance - but we're leading the way with our award-winning technology that petrol simply can't argue with. Our patented 56V ARC Lithium™ battery technology delivers petrol-matching performance cut after cut, without any of the downsides.
INSIDE THE ARC LITHIUM™  56V BATTERY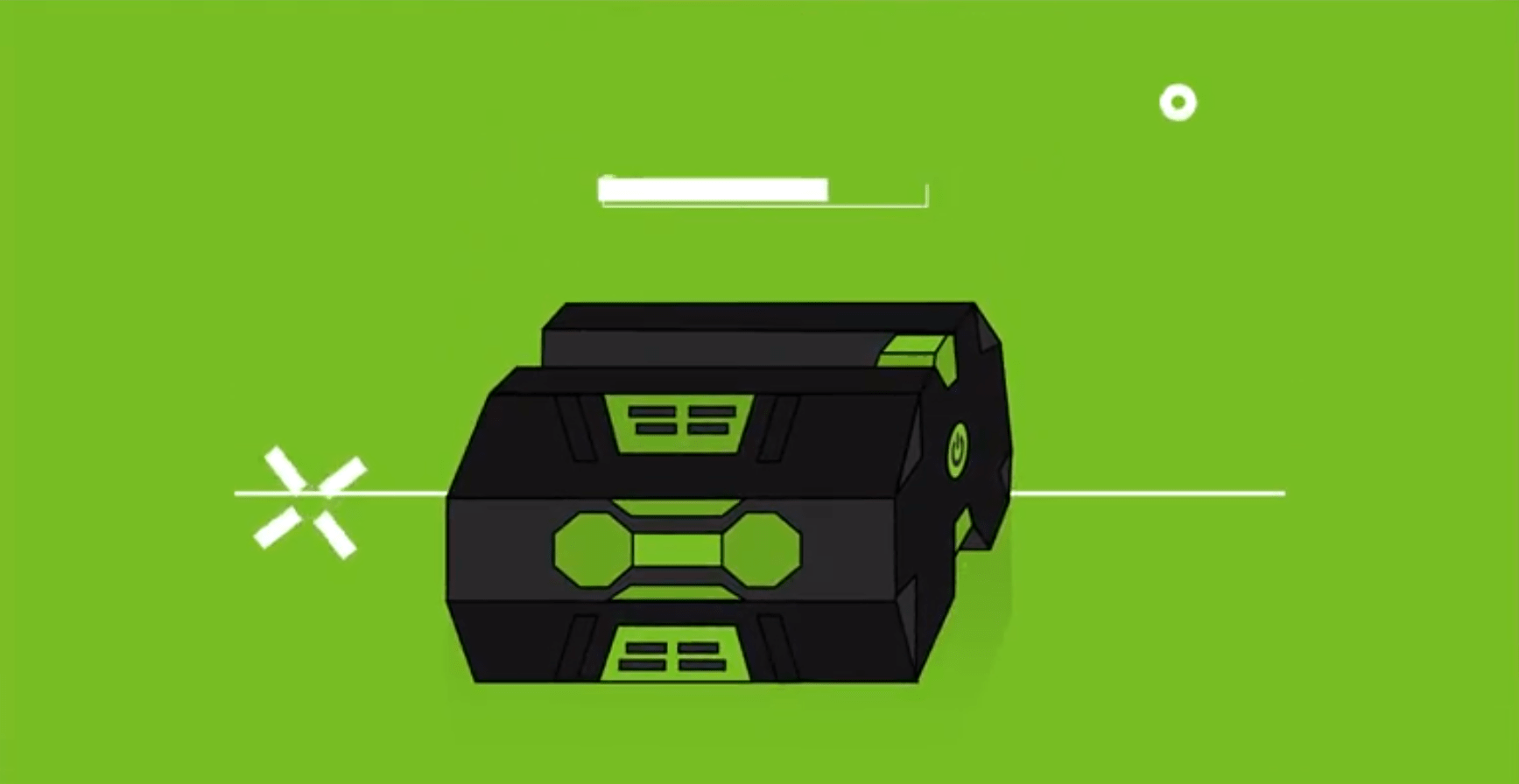 Keep Cool™ technology

The innovative design helps prevent overheating to avoid cut-out. Each cell is surrounded by our unique Keep Cool™ material that keeps cells at their optimum temperature for longer. In addition, the battery's Arc shape transfers heat away from the cells.

Intelligent power

Our 56V ARC Lithium™ battery uses intelligent power management to constantly monitor and optimise each individual cell. You'll always get the very best power, performance and run time.

Exterior mounted

Unlike other brands where batteries are encased on the inside, our batteries fit onto the outside of our tools to stay cool. They're protected from dust and moisture by a resin coating and a shock and vibration absorbing case.

Fast recharge

Our intelligent battery control system constantly monitors each cell's power and temperature to deliver the most efficient and quickest charge - for example, the 2.5Ah battery takes just 30 minutes when it's used with our rapid charger.

Real flexibility

The same industry-leading technology is used across all our tools. All Arc Lithium™ 56V batteries can be used across the entire EGO cordless range. As the batteries go up in size, so does the power capacity and run time.

Peace of mind

EGO Power+ products come with extended warranties up to five years when registered within 30 days of purchase. Read our

warranty information

for more details.
PETROL IN THE PAST
Our society is moving away from fossil fuels and adopting cleaner, greener energy. Many US cities, including Los Angeles, have already banned petrol-powered leaf blowers. In Europe, a number of municipalities, including Berlin, have followed suit. 
EGO's advances in battery technology have proved that power and performance is not an issue for our cordless garden power tools. As well as delivering great run-times and fast charging times, EGO tools are cheaper to run, and are better for the environment and operator health. Let's put petrol where it belongs - in the past.