Environmental Ethos
EGO Power+ is dedicated to driving innovation that minimises the environmental impact of cordless outdoor power equipment.
Our desire to create a greener future isn't limited to the products we develop; it pervades the ways we operate and the places we work, as well as the relationships we have with our customers and dealer partners.
CHALLENGE 2025: CREATING A CLEANER, QUIETER, SAFER FUTURE
As a leading manufacturer at the forefront of technological innovation, EGO is well-placed to influence change. We want to help you influence it too. 
Challenge 2025 is an information portal to empower people to make the small changes that can have a huge positive impact on our environment. From changing to EGO cordless power garden tools to encouraging change in others, everyone can get involved. Together, we will build a cleaner, quieter, safer future. 
We realise the importance of bringing together evidence, insight and expert opinion when it comes to the environment. So, we created The Report which is our biggest research project to date and uncovers the true environmental impact of petrol-powered tools – outlining consumer attitudes when it comes to tackling climate change.
SWITCH TO BATTERY AND HELP PLANT SOME TREES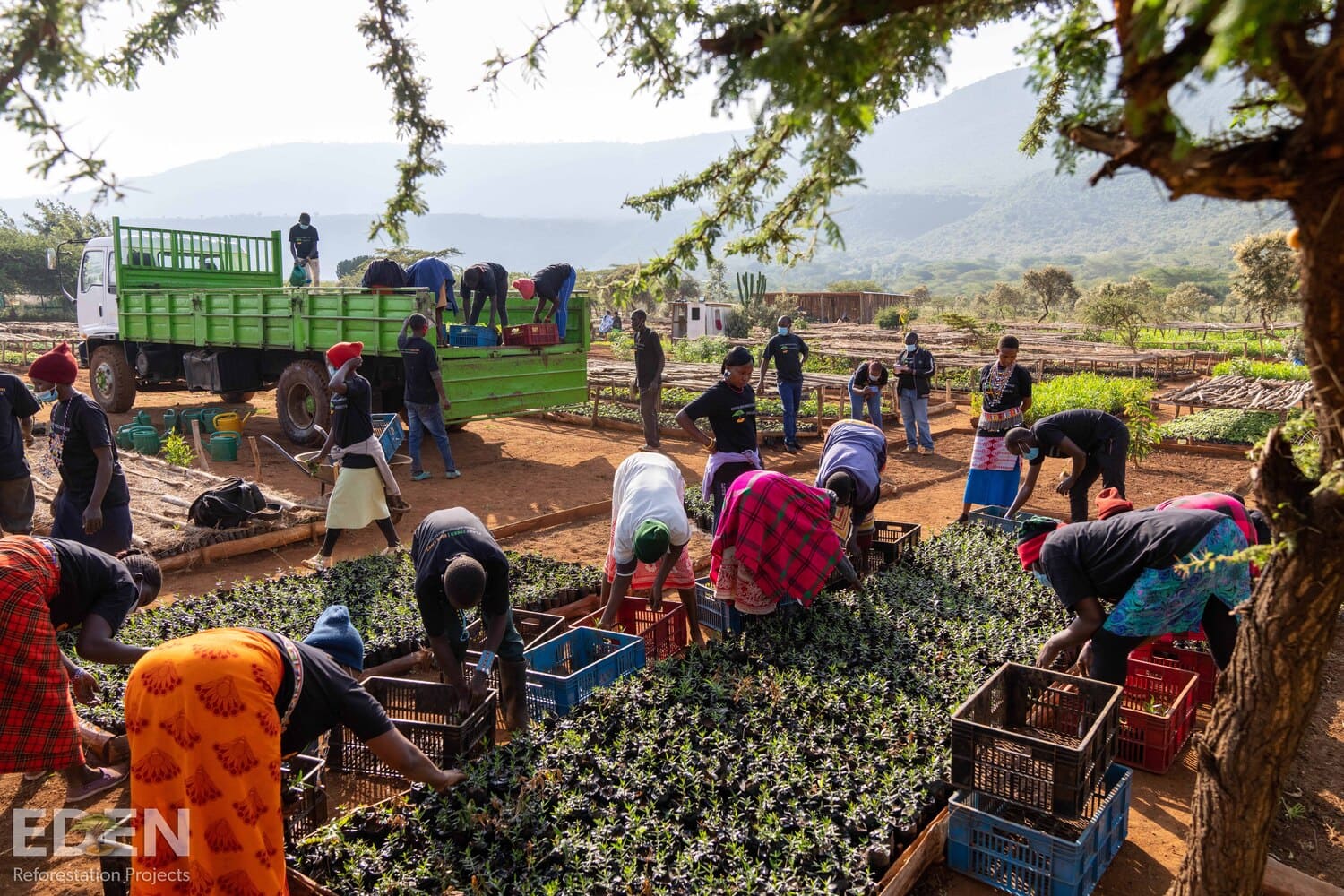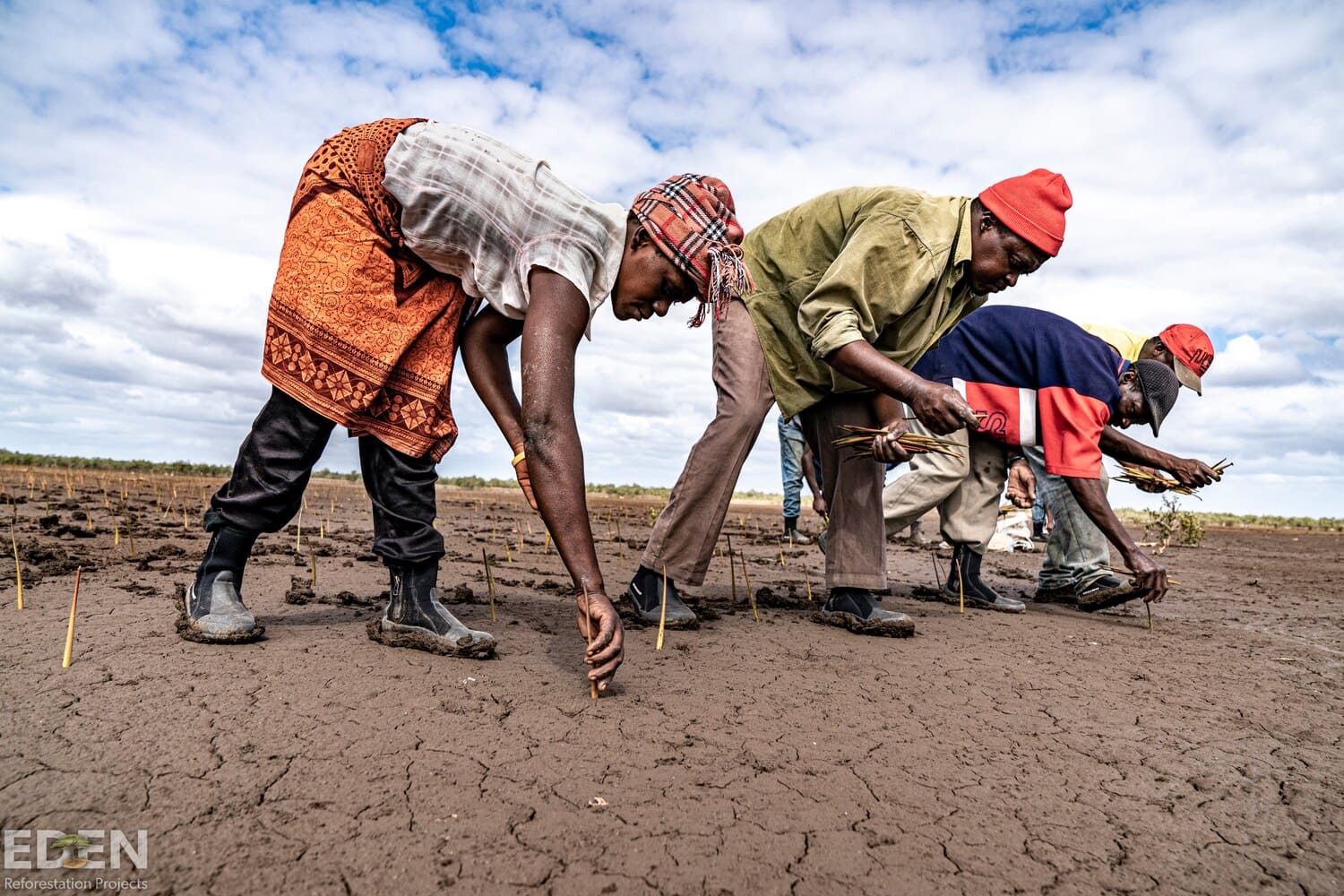 We think it's important for us to not only highlight where we can make improvements to help the environment but actively participate in its repair. That's why we teamed up with Eden Reforestation Projects and pledge to plant a tree for every EGO tool sold in Europe and in addition, each tool that is registered for extended warranty. 
The Eden Reforestation Projects work with local communities across the globe to restore forests on a large scale to create jobs, protect ecosystems and help mitigate climate change.
 
This is just one initiative, and we won't stop there. We've got plenty of news and activities planned throughout our 5 year Challenge 2025 campaign. If you would like to stay up to date or find out more on what we've done so far with our campaign then please head to our Challenge 2025 website. 
Switch to battery and plant a tree all at once.
R&D TO COMMIT TO A GREENER ENVIRONMENT
EGO's commitment to innovation is driven by our talented team of more than 400 highly qualified technicians, who are responsible for developing and delivering clean, reliable power tools for today's switched-on customers.
Working in our dedicated R&D centre, we partner with international teams to design innovative, durable and powerful tools that deliver superior performance. Our team of internationally and professionally-recognised testing engineers also implements international safety authorisations and helps define global safety and quality standards.
Our R&D focuses on developing and refining the best possible battery technology. We are already in a place where battery power is surpassing petrol and we intend to follow it as far as it will go. Our objective is to make this technology as efficient, safe, cost-effective and high-performing as possible, enabling the world to leave petrol in the past, and concentrate on making the future more sustainable.
WHERE WE ARE RIGHT NOW
Forget Muhammad Ali vs Joe Frazier, here's another captivating matchup that will leave an indelible mark in our memories, and unfortunately, the planet if we're not careful. 
A Ford v8 pickup went head-to-head with a stand 4 stroke leaf blower in 2011 in a test to compare the emissions produced. The findings make for uncomfortable reading, the small petrol-powered leaf blower is worse for the environment than a truck with a V8 engine. The tiny engine of the leaf blower produced 6.8 times more nitric oxide and nitrogen dioxide than the V8 truck, and 13.5 times more carbon dioxide.
When looking at the most popular petrol leaf blower on the market, the number of particulates actually exceeded the number which standard vehicle testing equipment is calibrated to record, reaching an astounding 7.63x1011 or 763,000,000,000 particles per second. For context, that's a greater volume per second than a vehicle is permitted to produce when travelling 1km.
Petrol-powered garden tools are a toxic choice in an age where environmental protection is critically important. It makes no sense if tools designed to improve the look of our environment are, at the same time, producing noxious emissions and noise pollution.
These traditional - or, old fashioned - tools have enjoyed popularity because performance and running costs have been favourable. In only a few years, however, our research and development has proved that battery-powered garden tools are a better choice - for the environment, for performance and on cost.
Next-generation lithium-ion batteries, like those developed by EGO, provide the only viable alternative, especially now the challenge of recycling is being addressed - not just by garden tool manufacturers, but across all industries including electric cars and solar energy.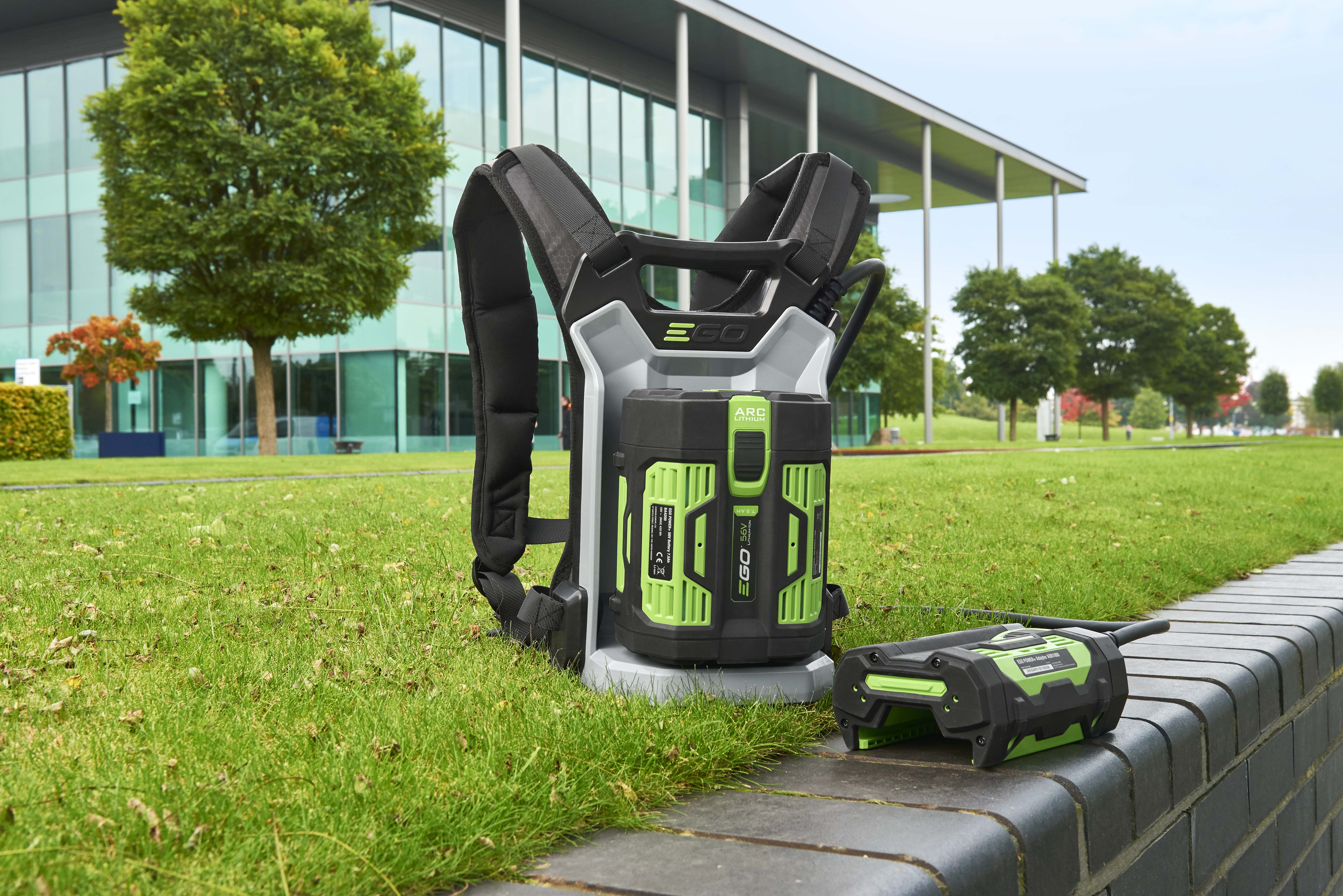 OUR GREEN (AND BLUE) FACILITIES
In 2004, we installed a 7,000m2 green roof system to our dedicated R&D facility. This has saved the equivalent of 5 litres of petrol per m2 each year. The roof of our Green Power Industrial Park features a 2-megawatt photovoltaic power station.  
Known as 'The Blue Roof' the power this generates, year-on-year, saves the equivalent of 755 tonnes of coal, as well as cutting sulphur dioxide emissions by 50 tonnes and carbon dioxide emissions by 1677 tonnes annually.
The Green Power Industrial Park also utilises the latest in ground-source heating, air-conditioning and waterstorage technologies. The ground-source heating system alone saves a massive 1 million KWh of electricity annually, the equivalent of 378 tonnes of coal. This cuts sulphur dioxide emissions by around 25 tonnes and carbon dioxide emissions by 839 tonnes each year.
ISO 14001: ENVIRONMENTAL MANAGEMENT
EGO is a holder of ISO 14001:2015, which helps us to manage our environmental responsibilities in a systematic manner that contributes to the environmental pillar of sustainability.
In practical terms this means our policies and practices aim to reduce the impact of our business on the environment. This upholds the aim of our products to be cleaner and more environmentally friendly too. 
ISO 14001 is dependent on strong leadership for its success. It encourages an active flow of information throughout the company and teams working closely together towards the same goals. It also influences the partnerships we form.