Case Study:
Royal Aberdeen Golf Club
"People should seriously consider EGO's cordless technology. They'll be surprised at what it can do, and how well it does it."
To improve the course, golfing experience and reduce costs, the Royal Aberdeen Golf Club has invested in EGO Power+ equipment to look after one of the world's most famous golf courses.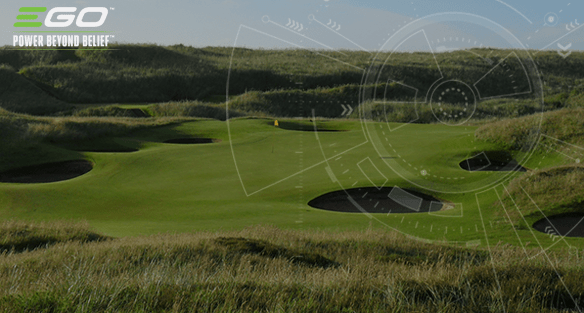 About Royal Aberdeen Golf Club
Founded in 1870, the Royal Aberdeen Golf Club is thought to be the sixth oldest golf club in the world. It has two world class courses, The Balgownie Course and Silverburn Course. The club received its royal patronage from King Edward VII in 1903. It has hosted notable professional golf tournaments including the 2005 British Senior Open, 2011 Walker Cup, and 2014 Scottish Open.
Both courses at the club are managed by Robert Patterson, who has 40 years' experience working with Scotland's prestigious courses and ensures world-class standards are met by his team of 10. While a golfer has their clubs, Robert needs his own tool bag to keep the courses looking pristine.
How Royal Aberdeen Golf Club Use Garden Tools
"With petrol strimmers, it was common for them to come in complaining of pains in their neck and shoulders…"
Typically, links courses feature sand, scrub and long grass alongside undulating territory that is often beyond the capabilities of most lawn mowers – that is where strimmers are required. Not only are strimmers used to keep long grass tidy on golf courses, but they are also used for tidying bunker edges, tee-boxes and marker posts to enhance the playing experience.
Royal Aberdeen traditionally used petrol strimmers, but the rising cost of petrol and oil and general unreliability over time meant their use couldn't be sustainable. However, Robert highlighted two more important issues he was facing: noise and health and safety.
The stop-start nature of using noisy petrol equipment had become problematic as Robert explains, "There's no escaping the fact that petrol strimmers are noisy – and that's totally at odds with the quiet, peaceful environment that golfers expect, especially at courses like Royal Aberdeen. So we kept having to switch petrol strimmers on and off when golfers were close-by."
"It's possible to get through the work that way, but it's very much stop and start which limits productivity and means that workers have to hold these heavyweight tools for longer."
Regarding health and safety, use of these heavyweight tools took its toll on his team.
"In summer, we employ seasonal staff to help out with the strimming, and they're at it all day long. With petrol strimmers, it was common for them to come in complaining of pains in their neck and shoulders from lugging them around on a harness all day or saying that their fingers were tingling from the constant vibration."
"Then there's the noise and fumes, both potentially dangerous forms of pollution. These are serious issues which can lead to long-term damage."
To help players, staff and the pristine Scottish environment, Royal Aberdeen Golf Club had to make a change.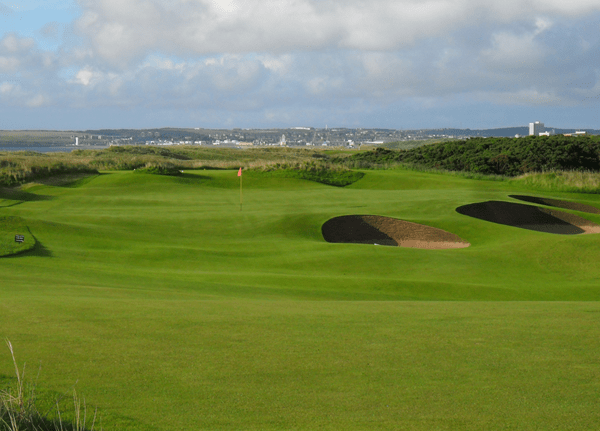 Why Royal Aberdeen Golf Club Switched from Petrol Strimmers
"We bought four strimmers with a spare battery for each, and it's worked out perfectly."
At the beginning of 2020, Robert and the team switched from petrol to EGO Power+ cordless strimmers, shortly after a demonstration from the EGO team.
"They came along and showed us what their equipment can do. We had a look at everything, but it was the strimmers that really took the eye. We tried them out, had a Q&A session, and the team gave them a big thumbs-up. We haven't looked back."
The switch to battery strimmers was part of long-standing ethos at the Royal Aberdeen, where green technology is being used to keep the perfect golf course.
"We're going electric anyway," explains Robert. "We use battery-powered golf buggies and utility vehicles, and we've recently fitted solar panels to generate our own electricity on site. It's a cleaner and more sustainable approach, and cordless equipment fits in perfectly. We're now able to charge our strimmer batteries for free, which makes a lot of business sense. Cordless ticks a lot of boxes from our point of view."
Robert was initially concerned about how long battery-powered grass strimmers could last on one charge and if they matched the power and effectiveness of his petrol-powered inventory.
"I needn't have worried. We bought four strimmers with a spare battery for each, and it's worked out perfectly. We can generally get a full hour with each battery, and then simply switch. They munch through long grass and cope easily with what we need."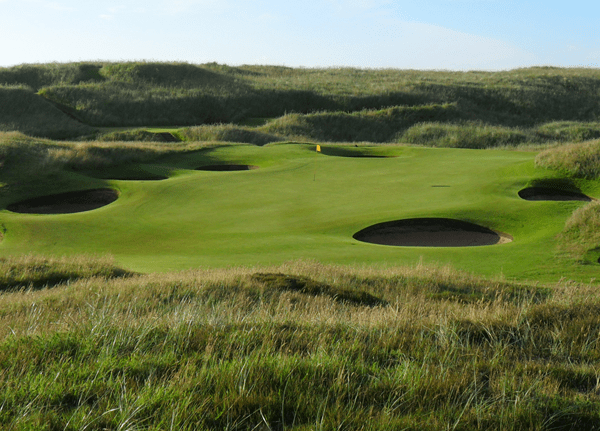 How EGO Power Plus Has Changed Royal Aberdeen Golf Club
"We still have our petrol strimmers on site, but hardly ever have to use them now."
Since implementing battery-powered cordless tools, attitudes have changed at the Royal Aberdeen Golf Course with the team fully behind the switch. They have also seen a significant drop in fuel and oil costs as well as complaints about the equipment.
Currently, the team are using cordless grass strimmers with a 2.5Ah battery, but they are looking at upgrading to the more powerful options that use backpack batteries. Robert believes they will be perfect for tackling the areas mowers can't reach, especially during the winter. They are also considering buying EGO's cordless leaf blowers to keep the green clear of leaves during autumn.
"Before we had a close look at cordless equipment there was definitely a little doubt, but from the team's point of view, that's all gone now. I'd say to anyone that they should seriously consider EGO's cordless technology. They'll be surprised at what it can do, and how well it does it."
Since introducing EGO technology, Robert added, "We still have our petrol strimmers on site, but hardly ever have to use them now."
The EGO Power System gives you petrol power without the petrol, no matter the size of your operation. To find ergonomic, long-lasting and sustainable cordless garden tools, discover EGO's Professional-X range today or download the latest catalogue. All EGO tools come with a professional warranty of up to 3 years.