Eco-friendly gardening: using recycled household water on your lawn
If you're a water-conscious homeowner, whether it's for ecological reasons or because you have a water meter (or both), recycling water for your garden is probably on your radar.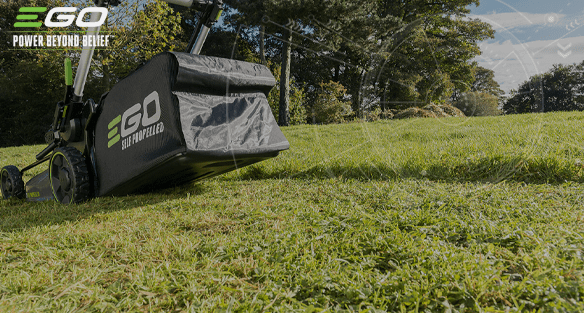 Let's look at some dos and don'ts and reasons why so-called grey water helps with your water-saving efforts.
Grey water and the environment
Brits often joke about the rain in summer, but areas of the UK and mainland Europe are increasingly suffering from water shortages during the summer months and scientists have predicted this will get worse, not better. 
In 2019, Sir James Bevan, chief executive of the Environment Agency, warned that within 25 years, England won't have enough water to meet demand.
It makes environmental sense to do your bit and use water prudently - and this can include using grey water on your lawn and the rest of your garden.
What is grey water?
Grey water describes particular types of waste water that drains from your home into the sewers. It doesn't include water from your toilet, which is known as black water. 
Some grey water can be safely used in the garden, including from:
Showers
Baths
Sinks
Washing machine water (final rinse cycle)
Other grey water isn't suitable because of the salts involved:
Softened tap water
Dishwasher water
Grey water, because it contains chemical substances and contaminants, isn't suitable for use on your allotment veggies and fruit, or your herb garden. Even plant-based, ecologically-friendly household detergents aren't meant for human consumption. 
How to collect and use grey water on your lawn
Collect waste water from your washing machine outlet or kitchen sink outlet into a bucket. This can be done by fitting a diverter valve to the external pipe and manually siphoning the appropriate water (like the washing machine's final rinse) into a water butt. You might need a plumber's help, unless you're handy with DIY. 
Alternatively, if you're really committed, you could invest in a grey water recycling system, which cleans all grey water from your home and collects it in a tank. Search online for companies who specialise in this.
Use grey water within 24 hours. Longer than this, and pathogens will start to develop. It can be stored for longer if it's filtered through a reed bed system (a constructed wetland) or a professional grey water irrigation system.
Letting the water stand for a couple of hours will help any contaminants sink to the bottom of your bucket or watering can. 
Apply the water directly to your lawn using a watering can or bucket. Don't apply directly to border plants if you can help it - pour into the soil and allow it to be filtered naturally before it's taken into the roots. 
Gardens are best watered in the evenings when temperatures are lower. This stops evaporation of any water on the surface. 
Consider grey water as a way to tide you over the summer months. Using it on your garden all year round might cause a build-up of pathogens.
Other eco-friendly gardening tips
Use environmentally-friendly detergents, soaps, shampoos etc. Your garden soil will act as a filter, absorbing some contaminants, but the fewer there are to manage, the less stress there will be on the soil, grass and plants.
Adding mulch to your flower borders will help keep moisture in the soil during the hot months.
Leaving grass clippings on your lawn after cutting might offer some cover. This layer is a source of nutrition and moisture for your lawn. 
If you're keen to be more environmentally-friendly in your garden, a battery powered lawn mower is a good choice. EGO's battery mowers have the performance of petrol, but they don't have any emissions. They are quieter and have less vibration too.
As an innovative market leader, we're committed to an environmentally-friendly future. If this topic interests you and you'd like to read more, see our Challenge 2025 manifesto and get involved.