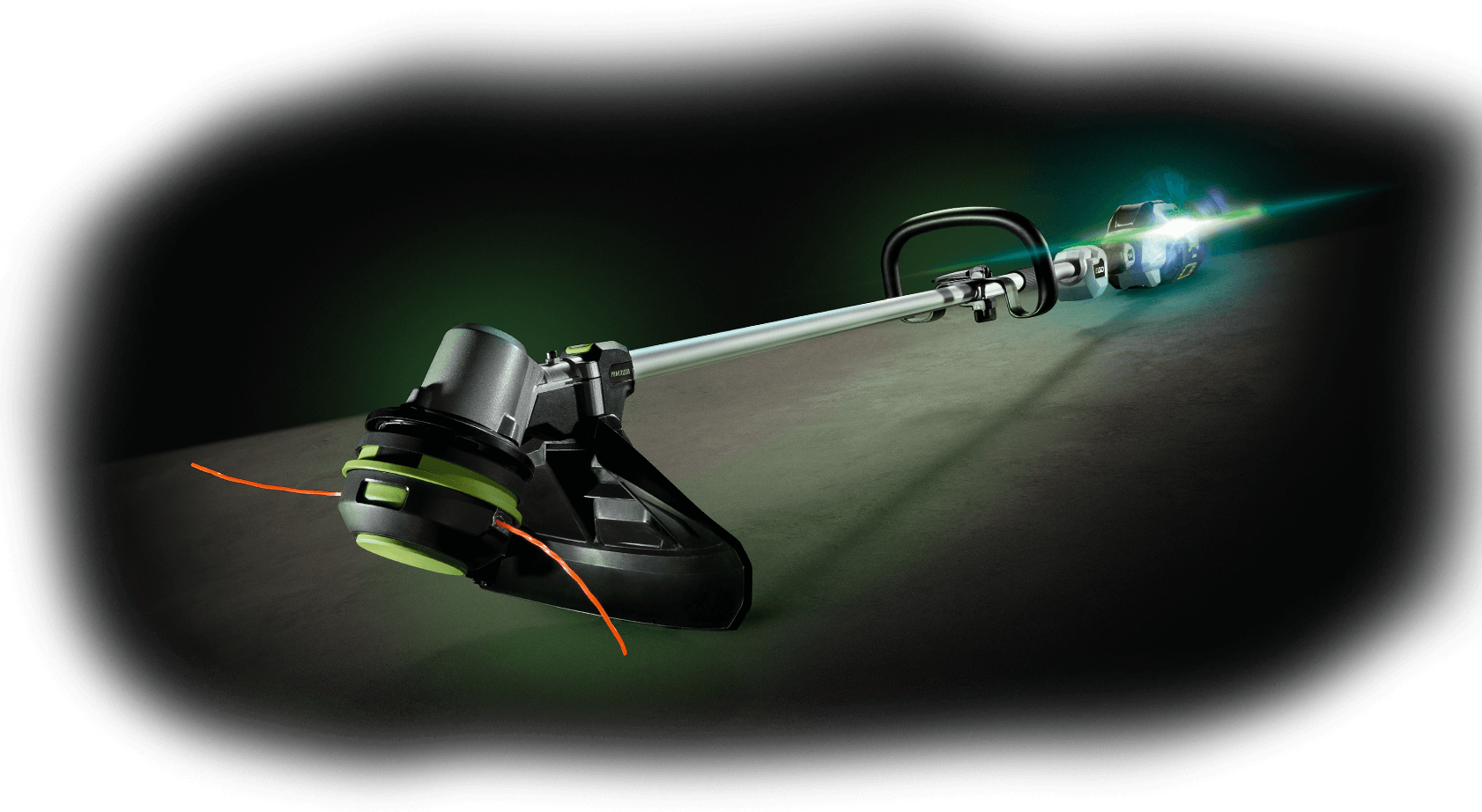 RTX2300
PROFESSIONAL-X ROTOCUT ATTACHMENT
The EGO Power+ Rotocut's flat design means you can easily get close to the root of your issue. Designed to reduce throw and fitted with an integrated guard, you can use this tool in places where risk of damage or injury may occur without your view being obscured.
Product Specification
| | |
| --- | --- |
| Blade Rotation Direction | Two blades counter rotation |
| Blade Material | High strength alloy steel |
| Blade Assembling Method | Tool required |
| Rotating Speed (rpm) | 450 /min |
| Debris Guard | Yes |
| IP Class | IPX4 |
| Blade Size (cm) | 23 |
Show all
Full Product Description
The EGO Professional-X Rotocut attachment cuts through grass, weeds and moss on concrete, pathways and verges with ease.Featuring two counter-rotating blades instead of line, it maximises run-time and most importantly, prevents debris from being thrown, making it ideal for use in built up areas where risk of damage or injury is particularly acute. With a low profile on the gear box, it can take on the most difficult to reach areas.The base plate is mounted on bearings, increasing the overall life of the tool and reducing pavement damage. The blades have been designed to ensure clean and efficient cutting performance whilst maintaining durability.Rotocut can be used with any rear motored tools or EGO line trimmer multi tools, making it the ultimate attachment for added precision and power.
Benefits of EGO Power+ Technology
Delivering the power you need, for every job. Our 56V ARC Lithium™ battery is a marvel of engineering that surpasses the competition on every level, and have the capability to out perform petrol. All our 56V ARC Lithium™ batteries are interchangeable across the entire EGO cordless range - so there's a battery for every tool and every job.

As a mature, market-leading company and part of the Chervon Group, we pride ourselves on best practices that ensure our products are of the highest possible standard. In fact, we're so confident in the quality and performance of our tools that we offer industry-leading warranties for tools and batteries purchased by professional and domestic users.

At EGO, we think beyond performance. Our experts are relentless in their drive to innovate tools for a better world. EGO's 56V ARC Lithium™ batteries not only outperform fuel, they are better for the environment. Help us lead Europe to a battery powered future and commit to the smarter, greener way of working outdoors.
Switch to battery and plant a tree all at once.
Or Buy Online
A range of specialist online retailers stock the full range of EGO Power+ products. To visit our UK distributor's EGO website, please see below:
Compare our grass trimmers