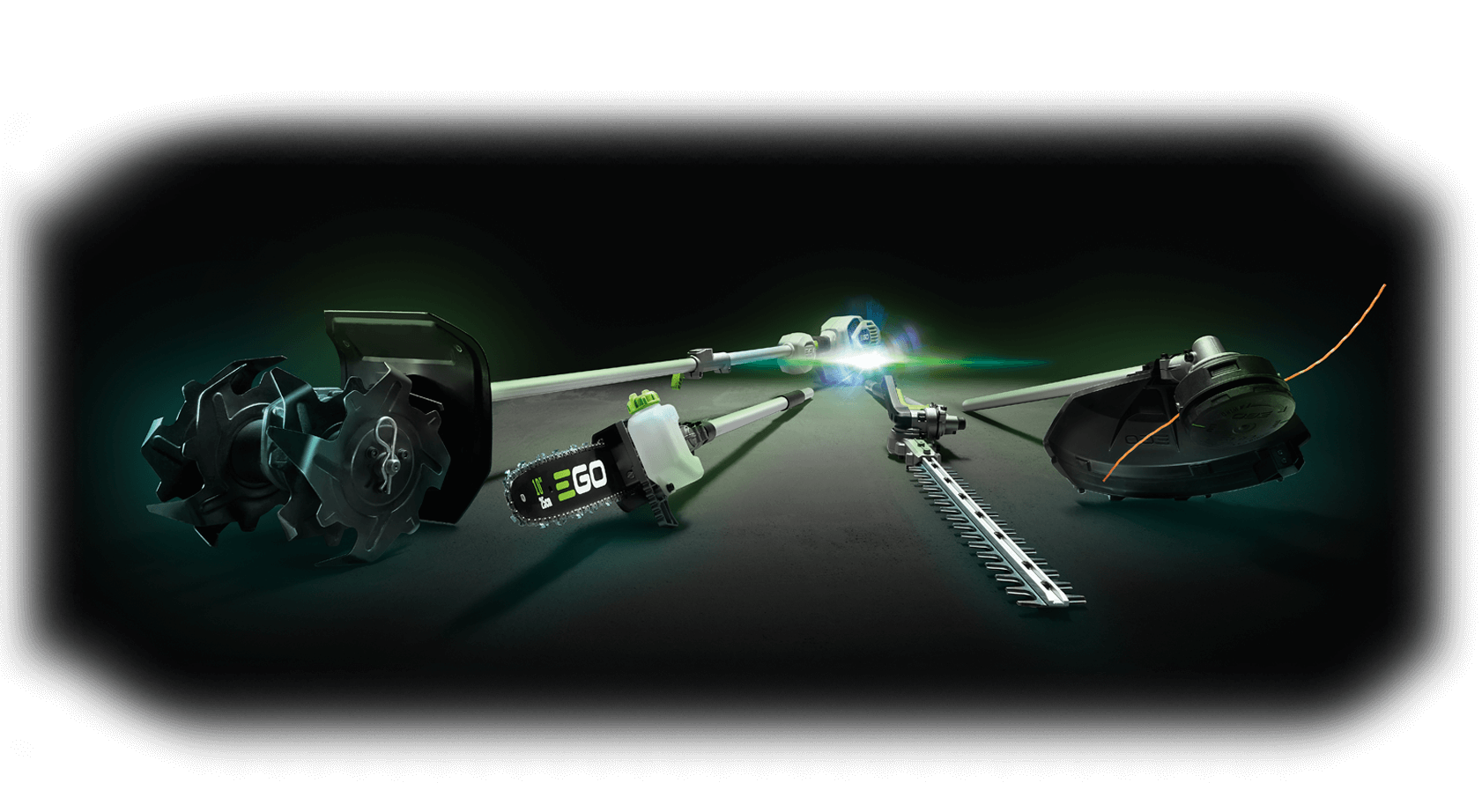 EP7501
CARBON FIBRE EXTENSION POLE
If you need to reach particularly tall trees, hedges or simply want a little bit extra length when using our cordless multi-tool attachments, then our extension pole is for you. The carbon fibre material makes the pole lightweight, yet incredibly strong, giving you the confidence to put it through its paces.
Full Product Description
The EGO multi-tool extension pole gives you the extra reach you may require, removing the need to use ladders. Made from carbon fibre, the extension pole is 78cm (30.7 inches) long and weighs a miniscule 600g. It seamlessly clicks into position within the power head, then you can attach the multi-tool of your choice to complete your tasks. Our multi-tools unlock a whole new world of gardening, landscaping, groundskeeping and many more. And the extension pole provides you with an effective solution to any vertical challenges or other hard to reach areas. Our PH1400E multi-tool power head is supplied with a single shoulder harness, so you can use this to give you extra support with the additional length.
Benefits of EGO Power+ Technology
Delivering the power you need, for every job. Our 56V ARC Lithium™ battery is a marvel of engineering that surpasses the competition on every level, and have the capability to out perform petrol. All our 56V ARC Lithium™ batteries are interchangeable across the entire EGO cordless range - so there's a battery for every tool and every job.

As a mature, market-leading company and part of the Chervon Group, we pride ourselves on best practices that ensure our products are of the highest possible standard. In fact, we're so confident in the quality and performance of our tools that we offer industry-leading warranties for tools and batteries purchased by professional and domestic users.

At EGO, we think beyond performance. Our experts are relentless in their drive to innovate tools for a better world. EGO's 56V ARC Lithium™ batteries not only outperform fuel, they are better for the environment. Help us lead Europe to a battery powered future and commit to the smarter, greener way of working outdoors.
Switch to battery and plant a tree all at once.
Or Buy Online
A range of specialist online retailers stock the full range of EGO Power+ products. To visit our UK distributor's EGO website, please see below: