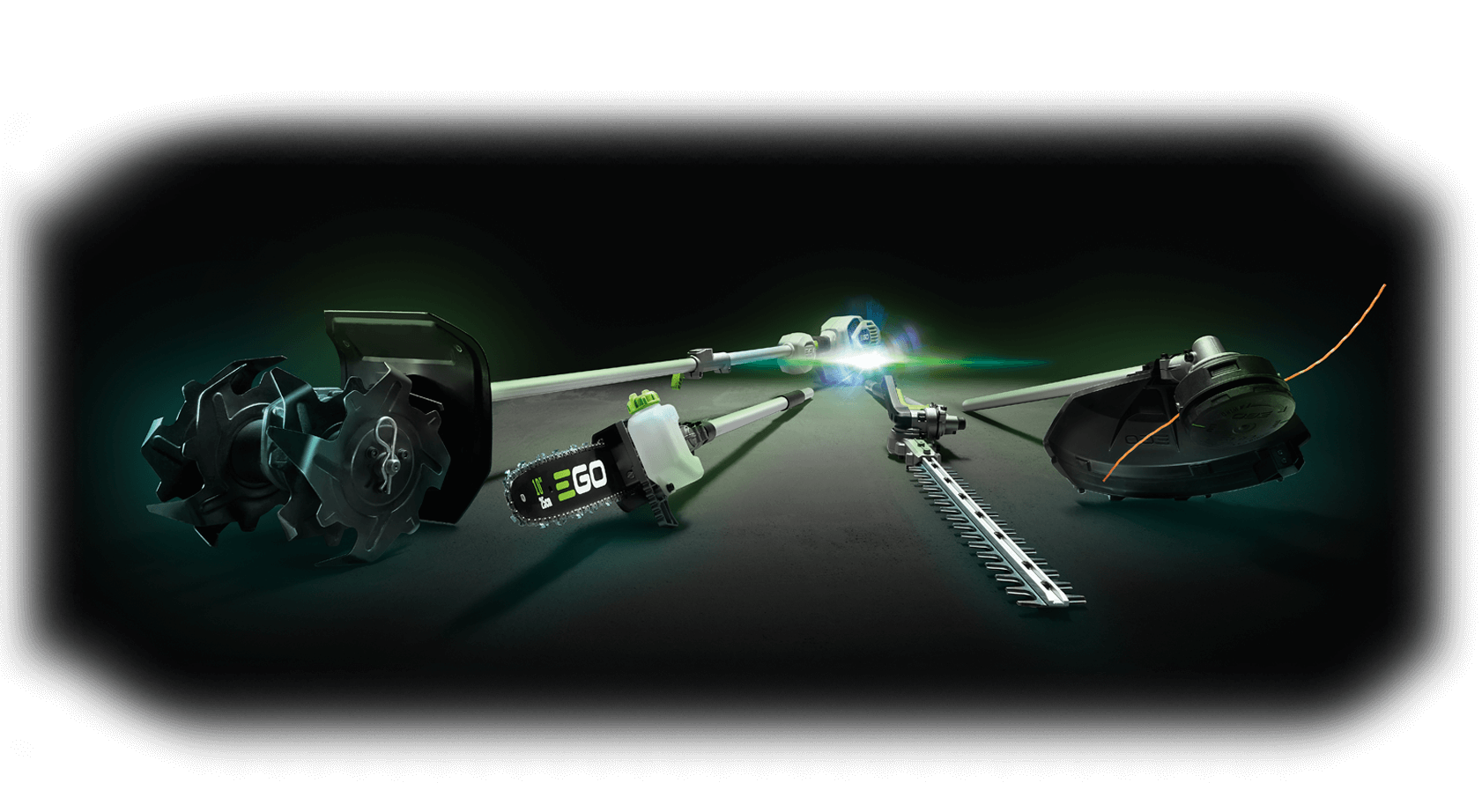 CTA9500
CULTIVATOR ATTACHMENT
Prepare your soil for planting with the EGO battery-powered cultivator. Remove weeds and other items which may be lurking in your soil, introduce fresh air to create a loose bed, and encourage healthy plant growth. With a tilling width of 24cm, and 21.5cm depth, the cultivator is capable of working as hard as you need.
Product Specification
| | |
| --- | --- |
| Blade Type | 6 teeth hob |
| Blade Assembly Quantity | 4 pcs |
| Blade Assembling Method | Toolless |
| IP Class | IPX4 |
| Adjustable Tilling Width | Yes |
| Tilling Width (mm) | 240 |
| Tool Length (mm) | 920 |
| Tool Width (mm) | 130/240 |
| Total Length Plus Power Head (mm) | 1,850 |
Show all
Full Product Description
The easier way to prepare your soil for planting or keeping the weeds away and the soil aerated once budding has commenced. Our cordless multi-tool cultivator attachment has a 24cm max cutting width which is also capable of quickly tilling smaller spaces and cultivating larger areas. The plastic debris guard will keep you safe from any objects the cultivator may throw up. The blade length of our multi-tool cultivator is 24cm, which means the blades can easily eat up the ground beneath it, and if the ground is hard, use the two-speed button on the power head to increase your power to break through. Our ARC Lithium™ 56v battery technology delivers the industry's highest energy capacity in a portable handheld battery, so you know you're backed up by reliable power.Protective gloves and eyewear is advisable when using this tool, like most of our tools, especially if you're unsure on the soil quality. You can purchase these separately from our range of accessories. Head to our blog page to find out more about this product.
Benefits of EGO Power+ Technology
Delivering the power you need, for every job. Our 56V ARC Lithium™ battery is a marvel of engineering that surpasses the competition on every level, and have the capability to out perform petrol. All our 56V ARC Lithium™ batteries are interchangeable across the entire EGO cordless range - so there's a battery for every tool and every job.

As a mature, market-leading company and part of the Chervon Group, we pride ourselves on best practices that ensure our products are of the highest possible standard. In fact, we're so confident in the quality and performance of our tools that we offer industry-leading warranties for tools and batteries purchased by professional and domestic users.

At EGO, we think beyond performance. Our experts are relentless in their drive to innovate tools for a better world. EGO's 56V ARC Lithium™ batteries not only outperform fuel, they are better for the environment. Help us lead Europe to a battery powered future and commit to the smarter, greener way of working outdoors.
Switch to battery and plant a tree all at once.
Or Buy Online
A range of specialist online retailers stock the full range of EGO Power+ products. To visit our UK distributor's EGO website, please see below: