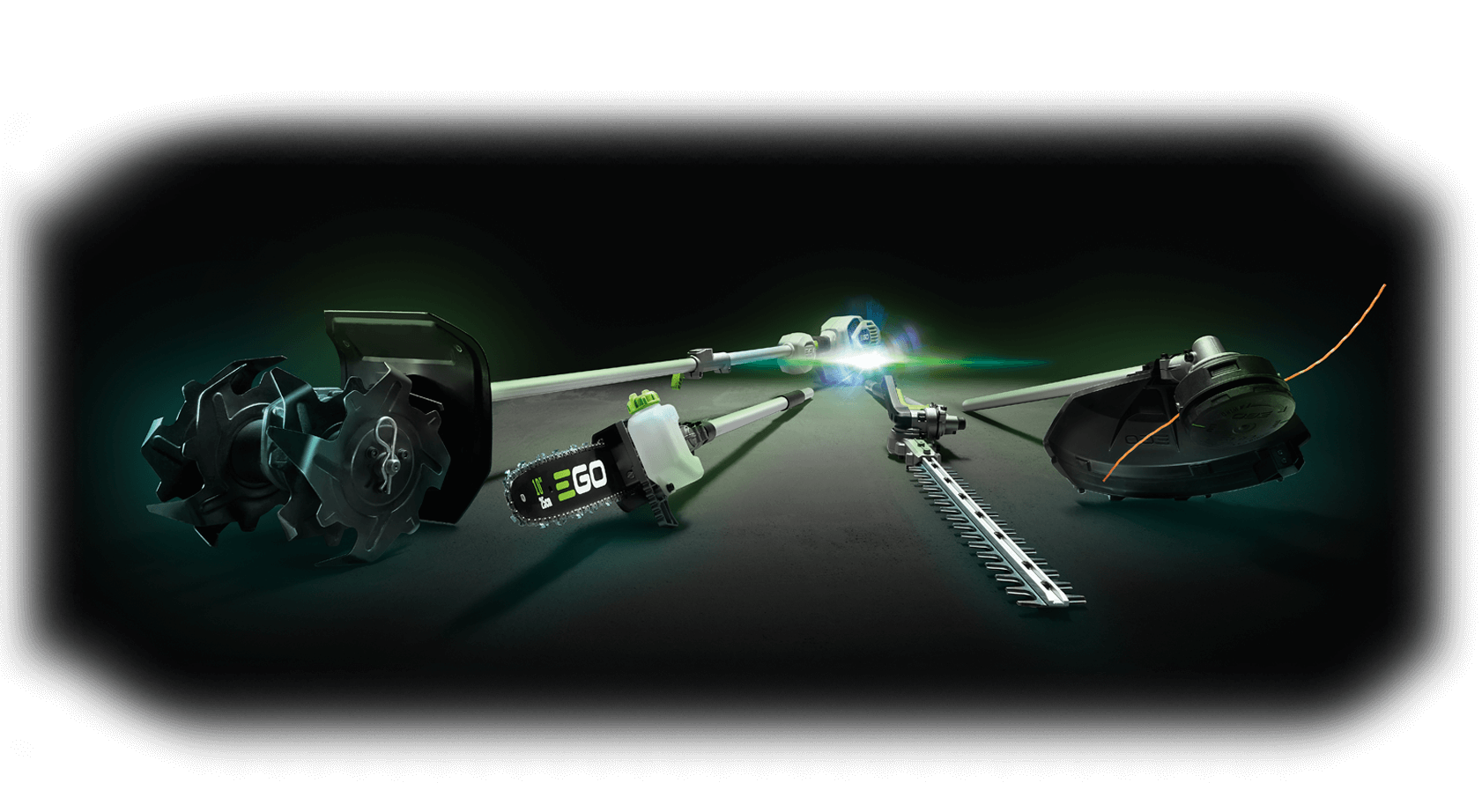 RTA2300
ROTOCUT ATTACHMENT
Make light work of tough weeds and moss with the EGO Power+ Rotocut multi-tool attachment. With a 23cm cutting width, you can tackle large areas of stubborn brush at ease, while the two, counter-rotating alloy steel blades work together to ensure low throw to work in delicate areas.
Product Specification
| | |
| --- | --- |
| Blade Rotation Direction | Two blades counter rotation |
| Blade Material | High strength alloy steel |
| Blade Assembling Method | Tool required |
| Rotating Speed (rpm) | 450 /min |
| Debris Guard | Yes |
| IP Class | IPX4 |
| Blade Size (cm) | 230 |
Show all
Full Product Description
The EGO Power+ Rotocut attachment means our multi-tool now allows greater flexibility when working. The rotocut has a cutting width of 23cm and runs at 450rpm cutting speed. It works with two counter-rotating blades to ensure low throw, making it safer to work in smaller, more confined areas and places near vehicles and other objects. Made with high-strength alloy steel, you're able to confidently tackle grass, weeds and moss, knowing that the blade is durable and effective. The base plate is mounted on bearings, increasing the overall life of the tool and reducing pavement damage. The blades have been designed to ensure clean and efficient cutting performance whilst maintaining durability. Rotocut can be used on either speed setting on the PH1400E power head.Rotocut can be used with any rear motored tools or EGO line trimmer multi tools, making it the ultimate attachment for added precision and protection.The EGO Power+ multi-tool is a great value way to enjoy all the benefits of petrol-free power. Combine the tools you need, with the power and performance of our unique patented ARC Lithium™ batteries and brushless motor to get the job done.
Benefits of EGO Power+ Technology
Delivering the power you need, for every job. Our 56V ARC Lithium™ battery is a marvel of engineering that surpasses the competition on every level, and have the capability to out perform petrol. All our 56V ARC Lithium™ batteries are interchangeable across the entire EGO cordless range - so there's a battery for every tool and every job.

As a mature, market-leading company and part of the Chervon Group, we pride ourselves on best practices that ensure our products are of the highest possible standard. In fact, we're so confident in the quality and performance of our tools that we offer industry-leading warranties for tools and batteries purchased by professional and domestic users.

At EGO, we think beyond performance. Our experts are relentless in their drive to innovate tools for a better world. EGO's 56V ARC Lithium™ batteries not only outperform fuel, they are better for the environment. Help us lead Europe to a battery powered future and commit to the smarter, greener way of working outdoors.
Switch to battery and plant a tree all at once.
Or Buy Online
A range of specialist online retailers stock the full range of EGO Power+ products. To visit our UK distributor's EGO website, please see below: